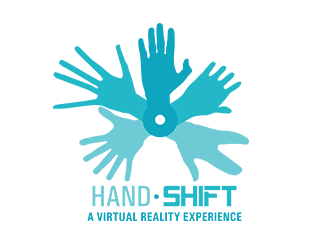 HandShift : A Virtual Reality Experience
A downloadable project for Windows
HandShift is a Virtual Reality experience aimed to trick users' brains by showing them a variety of hands with different appearance, size and fingers control.

Imagine your hands with tiny fingers or maybe missing some of them, or even looking at your forehand and seeing your palm instead. Does it look mind-blowing? Yes it really is. Try this new experience to see how these changes affect the perception of your own hands inside the virtual world.

- Hand types:
Tiny fingers;
Missing fingers;
Chicken fingers;
Long fingers;
Reverse hands;
Inverted hands;
Marine hands;
Weird hands.
- Known issues: some hand colliders doesn't match with the rendered ones.

- Requirements:
- Developers:
Install instructions
Unzip and run HandShift.exe
Press the virtual button or Space Bar to change between the experiences.
Press R to recenter and Esc to exit the application.
Comments
Log in with itch.io to leave a comment.
Looks really cool! Would love to play but I don't have a LeapMotion :(
Thanks ibrews! Let us know if you have the opportunity to test HandShift.
Btw, Metamorphoshift look great also, nice work!